There are also many types of products that need to be used in daily life. Sterile
Medical Cotton Swabs
, because of their use, will be able to make relevant operations in practice more convenient. All these can be well seen from daily use.
Such products are not only those large equipment but also many humble appliances whose use is equally important for practical operation.
Cotton swabs, for example, belong to such a type of product.
Sign type is also now a lot of dust-free purification cotton swabs is actually used in a lot of one type, dust-free purification medical cotton swabs, it belongs to a kind of high cleanliness products type, medical cotton swabs, their use is also a lot of use range is very wide, especially in the medical field for their use is particularly much.
A lot of liquids will use such cotton swabs in the smear, for example, the smear of maintenance liquid will use them, their use can make the operation of the smear will be more convenient.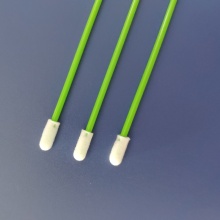 Medical cotton swabs are usually in direct contact with the wounds of patients, which requires high requirements for sterilization.
In addition is for the production of cotton cotton absorbent raw materials choice, must choose in line with the national standards, industry standards of raw materials.
There is the bar quality requirements, Xingtai
Cotton Swab
, whether plastic bar, paper bar or wood bar, should meet the requirements, can bear a certain external force does not occur deformation or break phenomenon.
The correct use method of medical cotton swab is open bag can be used.
Can treat the wound directly.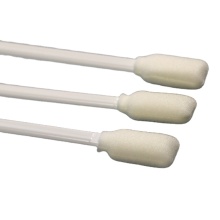 However, care should be taken to store the cotton swabs in a room with a relative humidity of less than 80%, non-corrosive gas and good ventilation to avoid high temperature.
Typically, medical swabs are valid for two years.
As for how long it can be used after opening, it should be decided according to the shelf life, and the storage should be scientific and correct before it can be used for a longer time.
Hunan Kangfutai Medical Devices Co., Ltd.
Business Type:Manufacturer
Product Range:Medical Mask, Medical Protective Clothing & M , Iodine Pad & Swab , Medical Gloves
Products/Service:Medical Mask , Cotton Swab , Clean Wipers , Roller Cloth , Dust-free Paper , Cleaning Kit
Certificate:CE , FDA , RoHS
Company Address:Building 2 of Standardized Workshop in Dongkou County, Economic Development Zone, Shaoyang, Hunan, China


Previous: How to buy cotton swabs for medical use?